The official website of Doraemon: Nobita's Little Star Wars 2021, the 41st upcoming feature film in the Doraemon animated franchise, has announced that it will be released in Japan on March 4, 2022. The film was originally scheduled for release on March 5, 2021, but has been postponed due to the covid19 pandemic. Advance tickets that have already been purchased will be available for use after the film opens.
The Hanime film tells the story of Doraemon and Nobita's struggle to protect the home planet of Papi, a little alien who appears from a small rocket. The site also revealed two guest voice cast members – Teruyuki Kagawa (Binz in ONE PIECE MOVIE Z) like Gilmore, the dictator of planet Pilika who wants to kill Papi, and Mayu Matsuoka (Akane Uesugi in Birthday wonderland) like Piina, Papi's older sister.
Message from Teruyuki Kagawa:
I am very grateful to be able to be part of a series that has been supported by people of all ages for 50 years and has a long tradition. When I heard about the offer, I immediately said, "I want to try it! After reading the script for this film, I felt that "Doraemon" is very interesting from all points of view. I think it's a work full of heroism, dreams and the importance of friendship. I hope you will come to the theater and support it.
Message from Mayu Matsuoka:
I am very happy to be able to participate in Doraemon, who has been with me since I was a child. I shouted, "Yeah!" when i heard about this offer even though i am an adult. When I was a child actor, I thought of many touching scenes in Doraemon to bring tears to my eyes when I couldn't cry while filming. The character that I played in that movie, Piina is a new character that didn't appear in the original story, but he's a very attractive character with unfathomable kindness and strength. Of course, the story is gripping and heartbreaking, but there are also a lot of beautiful words in the story that will leave you feeling warm. It also gave me courage. I am waiting for you at the cinema, young and old!
2021 is a remake of Doraemon: Nobita's Little Star Wars, Doraemon's sixth feature film released in March 1985. The original 1985 film will also be screened in Japan for a limited time of ten days, from November 23 to December 2, 2021.
"Doraemon: Nobita's Little Star Wars" alarm clock projection poster: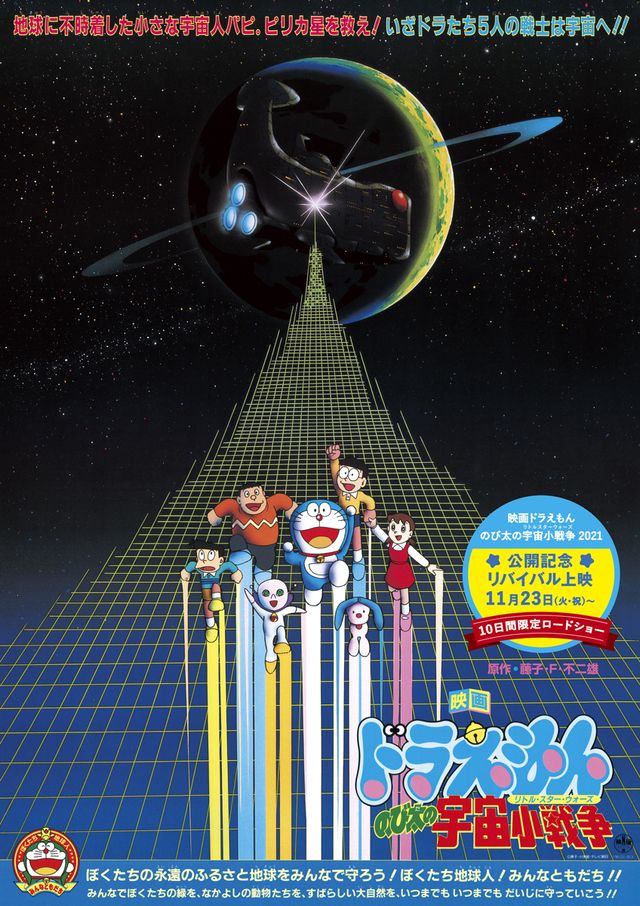 "Doraemon: Nobita's Little Star Wars 2021" trailer:
Key visual: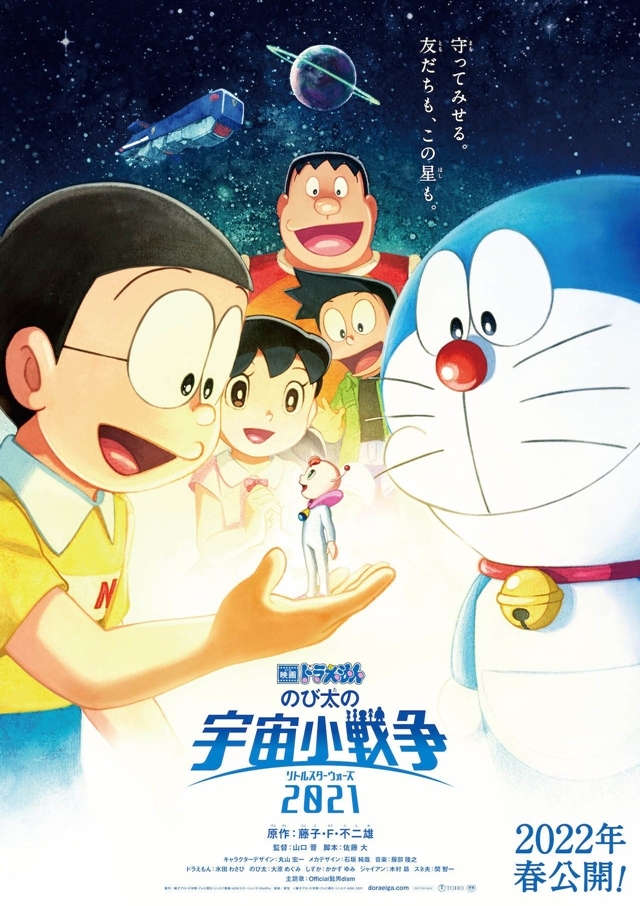 ---
Source: Official website of "Doraemon: Nobita's Little Star Wars 2021"
© Fujiko Pro, Shogakukan, TV Asahi, Shin-ei, ADK 2021