As we start to get together this year, most people can't wait to reunite with friends and family over Memorial Day weekend. It's the unofficial start of summer 2021 – and what says more hot-weather happiness than a potluck?
Some people can congregate around backyard barbecues (hello, baby back ribs and potato salad!), While others can dine on the city rooftops or at the beach. Did the host ask you to bring something sweet or a savory side dish? Simple! Are you eager to show off all those cooking skills you've mastered over the past year? Go with an appetizer or an easy-to-carry dish.
Whatever your preference, we've got you covered with these perfect summer potlucks.
Savory
Chef Chris Santos makes a delicious popcorn shrimp salad with Old Bay aioli that he wraps in a separate container. When ready to serve, it loads seven grain buns with the flavorful filling. The shrimp salad is so tasty and pleasant in texture that you can ignore the addition of lettuce or whatever.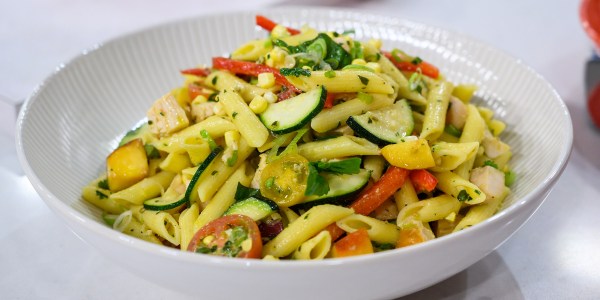 Nathan Congleton / TODAY
This recipe uses everything in the cooler. If you have red onion, a small piece of squash or zucchini, leftover chicken, berries, peaches, apples or a random tomato, throw them in. It's also amazing the next day and delicious at room temperature, so it's a great option for a ready-to-cook that doesn't need to be packaged in a cooler.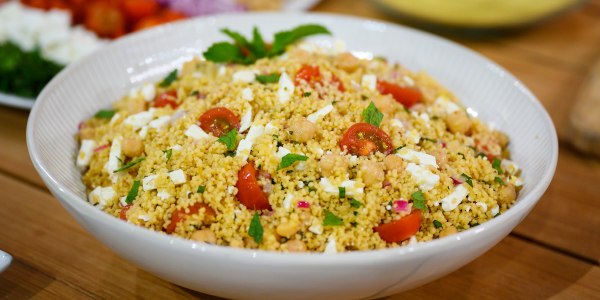 Nathan Congleton / TODAY
No need to boil water to make this no-cook couscous salad! Couscous just needs to be rehydrated before serving. For this salad, you'll combine the couscous with a few basic pantry ingredients, then let it soak in the dressing for a few hours (or even overnight, if you want to make it ahead of time). Serve it chilled or at room temperature – no heat required!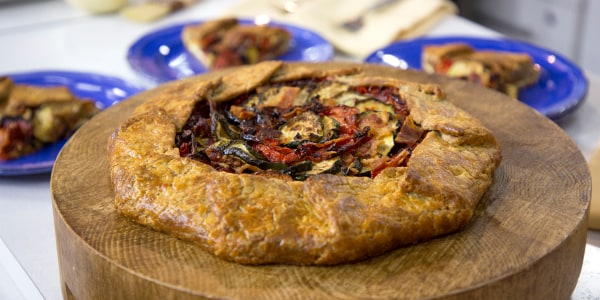 TODAY
Simpler than a quiche, this summer galette filled with vegetables is a table beauty. It is perfect for potlucks because it can be served as an aperitif, as a side dish or even as a main course for those who do not want meat. Leave the choice to the host, then let everyone enjoy it!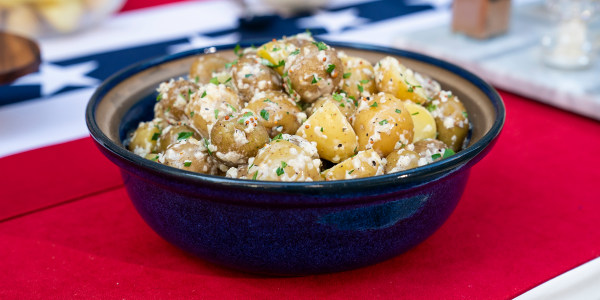 Mike Smith / TODAY
Using steamed potatoes from the bag saves time and makes preparation quick and easy. Then simply toss them with a simple dressing, charred onions for a smooth, smoky flavor and you'll be on your way.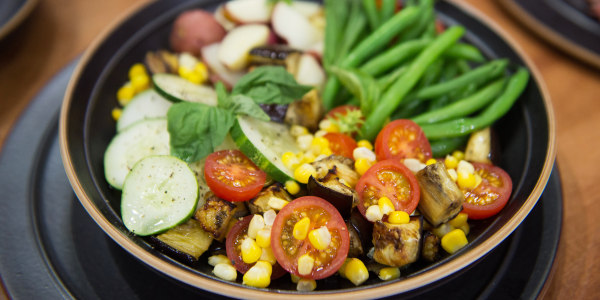 Nathan Congleton / TODAY
A colorful salad that is a mix of different vegetables pops up on a scorching summer evening. Anything can be prepared ahead of time, and although the recipe serves six, it's easy to double down for a larger gathering.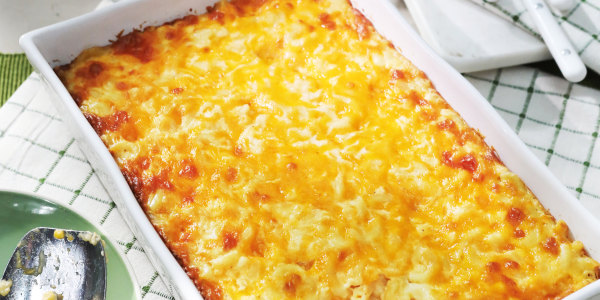 Food web
Kardea Brown loves Southern-style macaroni and cheese because they're cheesy and hearty, yet robust. It's basically a creamy baked mac and cheese with eggs, heavy cream, and sharp cheddar cheese. There's no denying that this mac and cheese is irresistible – your potlucks friends will agree.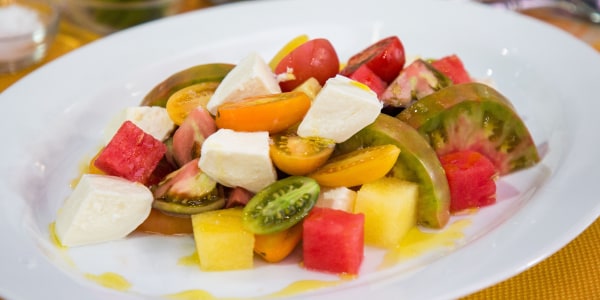 Nathan Congleton / TODAY
As vibrant as it is fresh, this salad relies on the use of ripe, seasonal ingredients. Juicy tomatoes, fresh watermelon and hot herbs make this summer salad sing. It's also best to serve it at room temperature, so you don't need to occupy extra space in the fridge.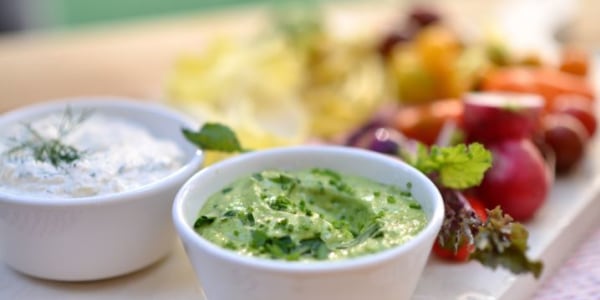 Nathan Congleton / TODAY
Adults and kids alike will love this version of the traditional ranch. Plus, if you thin it out with a little water, it can be a great flavor for a salad.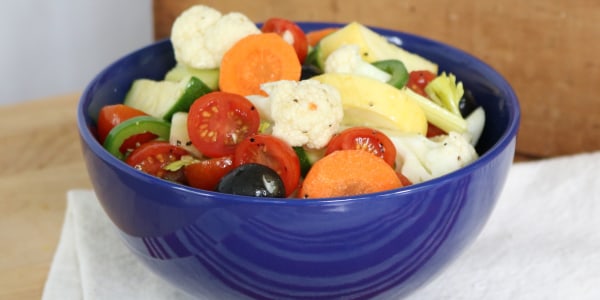 This recipe is really tasty and easy to prepare for an afternoon picnic or barbecue. It also lasts for days in the fridge, so you can whip it up a few days before your picnic without worrying about a soggy salad.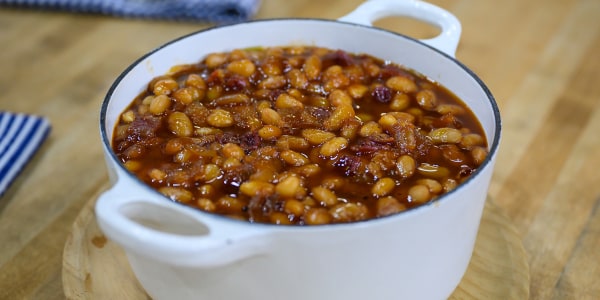 Nathan Congleton / TODAY
The fruity sweetness of brown sugar and peach jam rounds out the smoky side of bacon and bourbon in these baked beans. It's always the first side dish to go with a barbecue.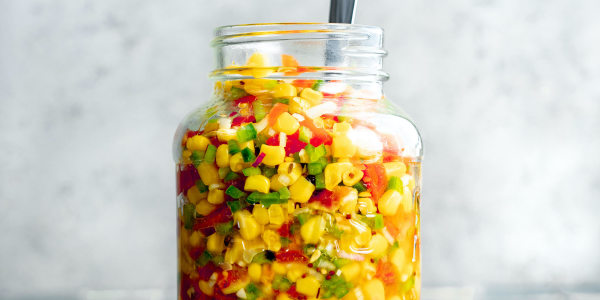 Erin scott
Corn relish is traditionally eaten all over the South and kept in the pantry during the leaner months. Chef Bryant Terry's family have found multiple uses for this zesty condiment: stuffing it in tacos, serving it over beans, and simply sautéing it for a side dish.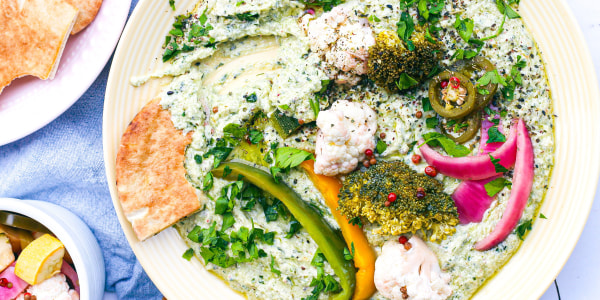 Will coleman
Loaded with sweet and spicy pickled veggies to accompany the herb and brackish feta dip, this platter only takes a few minutes to cook, meaning you'll have fresh cooking while making a light, fresh, and robust vegetarian dish in flavor.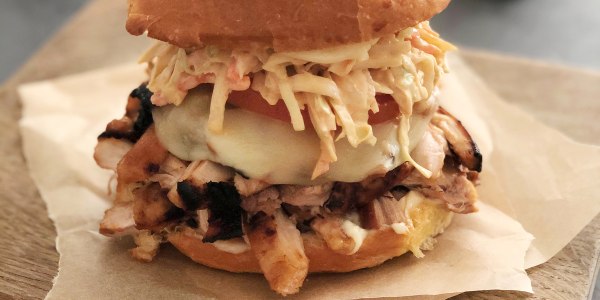 Ronnie woo
Prep the chicken a day or two ahead, make a super simple two-ingredient coleslaw, then bring the buns together for neatly stacked sandwiches on the barbecue.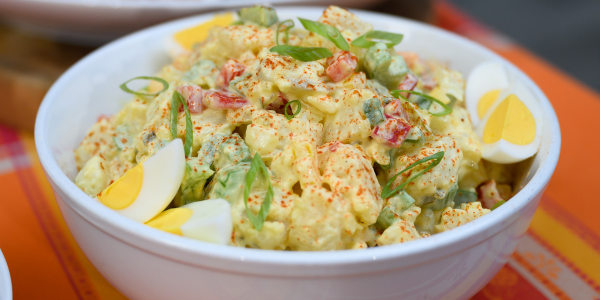 Nathan Congleton / TODAY
Mayonnaise, mustard, pickled relish: Chef Damon Stalworth's Potato Salad contains all the classic potato salad ingredients. A delicious addition to a rack of gravy-topped barbecue ribs, this is a simple recipe mixed with hard-boiled eggs for a little extra protein.
Soft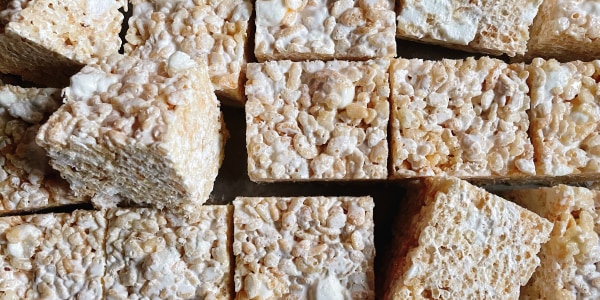 Katie Stilo
These thick rice cereal treats bursting with sticky sweetness will be the star of the party. The secret to the recipe is, of course, the marshmallow fluff. It keeps the treats moist and, along with the mini marshmallows, really amplifies that toasted and buttery flavor that some treats lack.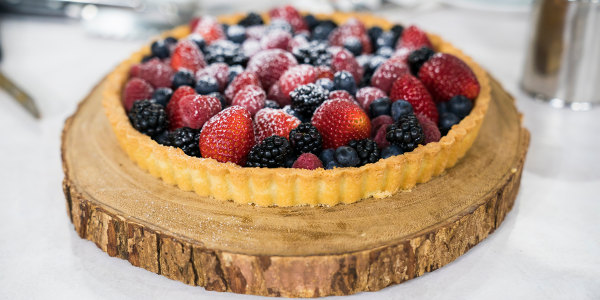 Mike Smith / TODAY
In spring and summer, you can bet on an abundance of fresh fruit. Instead of wasting extra stone fruits and berries, use them in this delicious pie. The flavors will blend together perfectly and the guests will certainly be impressed.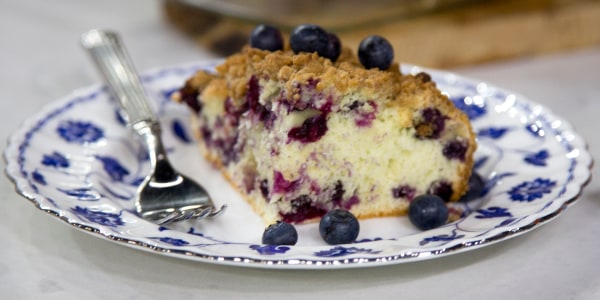 Zach Pagano / TODAY
Have you ever heard of a blueberry curl? Dylan hadn't done it until she met her husband. Like a chewy crumb cake filled with blueberries with hints of hot spice from cinnamon and ginger, this is a delicious summer treat.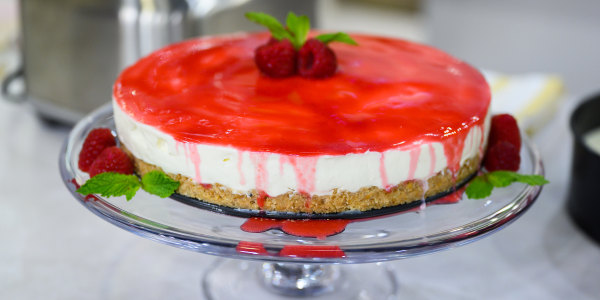 Nathan Congleton / TODAY
We always want rich, creamy desserts in the warmer months, and this one is incredibly easy to make without ever turning on the oven. The combination of toasted almonds in the crust, the richness of the cream cheese filling and fresh raspberries always hits the mark.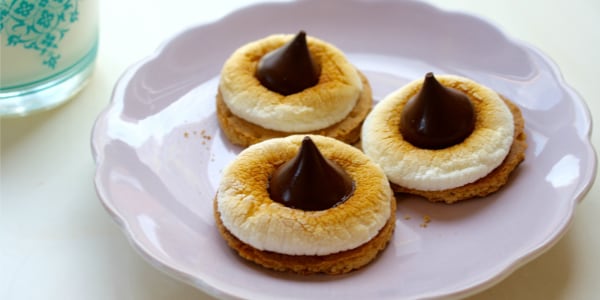 Maggie Shi
S'mores are, of course, best when roasting your own marshmallows over a campfire, but these mini candies are perfect for parties and can be put together in minutes (without the sticky mess).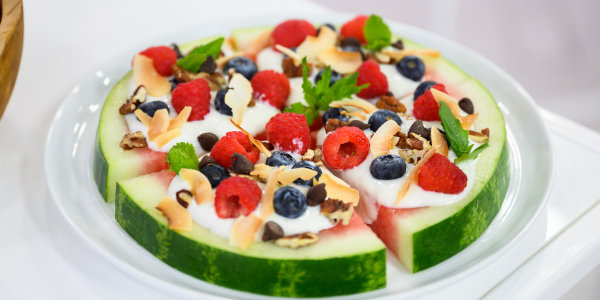 Nathan Congleton / TODAY
This no-bake recipe is juicy and delicious and screams summer fun. Top it with yogurt, dark chocolate chips, your favorite fiber-filled berries (raspberries and blueberries are pretty, but anything goes), then simply slice them!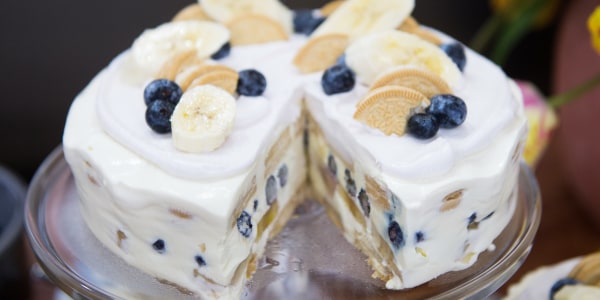 Nathan Congleton / TODAY
Again, no need for an oven on this one. Made with fresh fruit, golden Oreo cookies, and homemade coconut whipped cream, this almost vegan, no-bake frozen cake is the perfect dessert for spring and summer. And it's great for the holidays because you can do it the night before.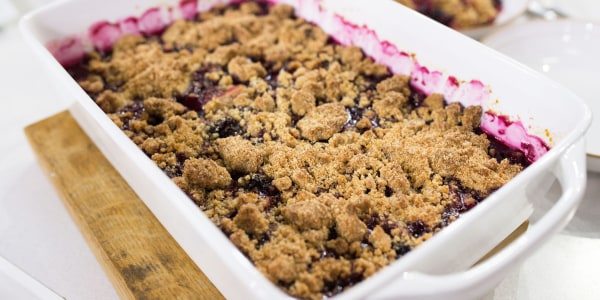 Nathan Congleton / TODAY
Shoemakers are always a summer hit. Use a mix of your favorite berries, get creative with wild berries, or just use whatever is available and in season. It's super easy to prepare and you can keep extra streusel in the freezer for future use. Trust us – it will sure be gobbled up quickly on your next potluck.